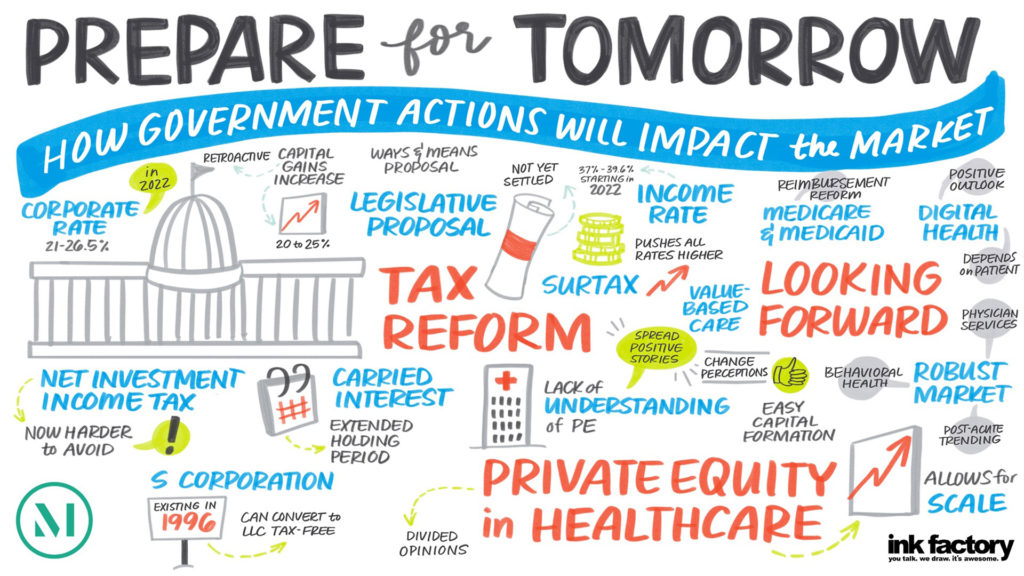 Kevin Miller—a partner at McDermott Will & Emery whose practice largely focuses on the securities, tax and regulatory aspects of complex transactions—moderated a panel during HPE New York 2021 that looked at how government actions will impact the market. The panel feature:
Diane Daych, Managing Partner and Co-Founder, Granite Growth Health Partner
Brian Fortune, Senior Managing Director, Farragut Square Group
Mara McDermott, Vice President, McDermott+Consulting
Alex Ruiz, Partner, McDermott Will & Emery
Thomas Scully, General Partner, Welsh, Carson, Anderson & Stowe
Access the full takeaways here.
Watch the session recording here.