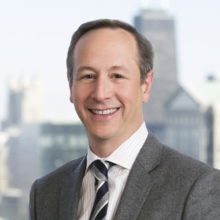 Stephen W. Bernstein specializes in e-health, "big data," deployment of electronic health record systems and health-related matters affected by the internet and the Health Insurance Portability and Accountability Act (HIPAA), as well as private equity investments, mergers, acquisitions, affiliations and joint ventures involving technology, hospitals and physicians. Stephen is the global head of McDermott's Health Practice and co-chair of the Firm's Life Sciences Practice.
Stephen has particular experience working with regional electronic health record collaborations as well as pharmaceutical, biotech, device companies, technology companies, health care providers and insurers concerning uses of health information for clinical and database research, product/disease registries and marketing matters, electronic health record development and implementation, including the ways these endeavors relate to personalized medicine.
In the transactional arena, Stephen has extensive experience advising academic medical centers and hospitals, large, multi-specialty physician practice groups both within and outside of the tax-exempt sectors, as well as venture capital/private equity firms and their health-related portfolio companies.
Representative clients include the American Society of Clinical Oncology (ASCO), Cape Cod Healthcare, Cardinal Health, Inc., Covance, Emdeon, Harvard University, The Massachusetts eHealth Collaborative, Modernizing Medicine, Northstar Realty Finance Corporation, Physicians' Organization at Children's Hospital, Risk Management Foundation/CRICO, Stanford University and TA Associates.
Stephen has practiced health law since 1988 in Boston, Massachusetts, and in Palo Alto, California. In Palo Alto, he provided on-site counsel to Stanford University Medical Center. Among other accomplishments at Stanford, Stephen participated in the negotiations for the affiliation between Stanford Health Services and Lucile Salter Packard Children's Hospital. He lectures extensively on health care privacy/HIPAA and related security issues, data mining, clinical research and product/disease registries as well as physician compensation, and electronic health record implementation. Stephen has been featured on National Public Radio's syndicated program Here and Now and has been quoted by The Wall Street Journal and The Washington Post on medical privacy issues.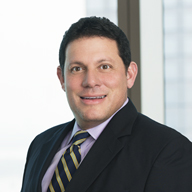 Jerry J. Sokol concentrates his national practice on the business aspects of health care law with an emphasis on mergers and acquisitions, joint ventures and various contractual arrangements in the health care industry. He is co-chair of the Firm's national Health Transactions Group and partner-in-charge of the Miami office.
Jerry has an active health care private equity practice with a focus on leveraged buyout transactions. Jerry and his team are uniquely qualified to perform the acquisition and finance components of these transactions, as well as the health care-specific due diligence and regulatory aspects of transactions.
Jerry has developed a particular niche representing ambulatory surgery centers (ASCs) and ASC management companies with all of their transactional and regulatory needs. His ASC transactional practice ranges from syndicating start-up ASCs, effectuating the sales of equity interests in existing ASCs to physicians, and buying and selling significant equity positions in ASCs on behalf of or to large corporate buyers and health systems.
Jerry has substantial merger and acquisition experience in multiple health care services subsectors, including the following:
Physician practice management and physician outsourcing companies (e.g. anesthesia, dermatology, radiology, emergency, orthopedics, pain management, ophthalmology, gastroenterology and dental)
Health systems
Imaging
Urgent care
Physical therapy
Pharmacy
Cancer treatment centers
Jerry also has worked with some of the premier health systems around the country in developing and implementing their physician alignment strategies. Working with the Firm's top-tier health care regulatory and white collar attorneys, Jerry has also facilitated the negotiations of favorable settlements with the federal government and state governments in a variety if qui tam actions and other investigations.
Jerry has written numerous articles on a variety of health care legal and business topics, and lectures extensively throughout the country on a variety of legal topics.