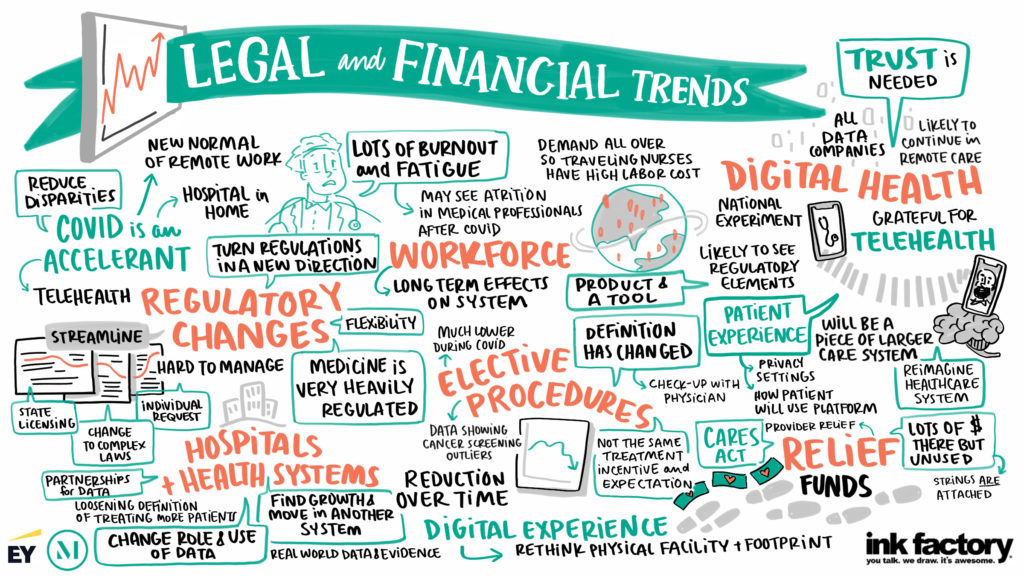 Leading professionals Gary Burke (Partner, Forensics, EY), Sandy DiVarco, and Jennifer Geetter (Partners, McDermott Will & Emery), Mike J. India (Managing Director, EY-Parthenon) and Matthew Weiss, MD (EY-Parthenon Managing Director, Health care, Ernst & Young LLP) discussed critical legal, regulatory and financial trends facing hospitals and health systems with moderator, Charlie Buck (Partner, McDermott Will & Emery).
Below are the top takeaways for McDermott Will & Emery and EY during the 2021 J.P. Morgan Healthcare Conference: Hospital and Health System: Legal and Financial Trends, click here to access the full webinar.
Access the PDF here.
LONG TERM CHANGES TO REGULATORY RESTRICTIONS
Many regulatory requirements were relaxed in respond to the COVID-19 public health emergency. There has been much discussion regarding the extent to which these restrictions will "snap back" after the end of the public health emergency, because the public health emergency has highlighted the value of certain delivery models.
"I think there is going to be streamlining in some of these regulatory structures. So when we look at what's going to be durable, hopefully we will see changes in the process that will make it easier for hospitals and other providers to respond and to remain on top of things," said Sandy DiVarco, Partner, McDermott Will & [...]

Continue Reading
---